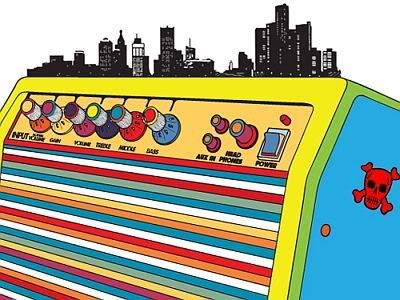 From our infancy, The Post-Rockist has loved music festivals (see post numero uno) and the Rock City Festival in Detroit, June 12-14, shall also be loved by us, particularly in proportion to the amount with which it rocks (or pops, or sizzles, or jives).
If you're from Detroit, you already know the information that follows–you can skip ahead to the next paragraph now. If you're from the outlying areas of the Motor City, or if this is your first time ever on the internet, read on. Rock City is a summer music festival put on by the good folks at Detour Magazine, an e-rag based in Detroit but reaching for a national audience. A combination of national and local acts make up the bill–3 nights of non-stop music at the Majestic Theatre complex in Detroit and even a Saturday Bar-b-q at the Contemporary Arts Institute of Detroit. You should probably come.


As is our wont, the Post-Rockist will be a-blogging this music festivale using our own special brand of journalizm, posting fresh ideas and viewpoints about music by jotting down very mundane and uninspired drivel on our notepads during a performance with such embarrassingly sloppy handwriting that when we get back to our computers the next day–sobered and lucid–to copy the notes over to the website we end up writing words much better than the ones originally intended, sometimes words we don't even really know, words that end up making sense (or so I've been told, by people who actually know these "words"). To boot, we'll have pictures and maybe video if I can find someone to tape a bunch of bands.
Due to a staggered line-up and a staggeringly good list of bands to choose from, I'll just offer the top five acts I want to see at the RCF, instead of offering a band-by-band overview. This doesn't mean I don't want to see any of the other bands–I've already enjoyed many of the bands on the bill and am looking forward to hearing some great new music. But a fan's gotta have an itinerary, and I'm giving you mine. You can do what you want, dude(tte)s.
Pas/Cal
plays Friday at 11:15, Majestic Theatre


Image from Detour
In the third month of this blog's existence, I made two predictions that turned out to be completely wrong. The first was that Pas/Cal's new album, Citizen's Army Uniform would be a breakout album of 2007 ("breakout album"? Was I channeling the ghost of Casey Kasem?! (and don't try to convince me that he's still alive!)). The second prediction was that the Detroit Tigers would win the World Series that year.
Both wrong. Call me Falsetradamus.
But I was close. The Tigers did get to the series, and nearly two years after my prediction, Pas/Cal will be giving us the re-titled I Was Raised On Matthew, Mark, Luke & Laura in July 2008 (fingers crossed), and lucky for us, Casimer Pascal and company will be playing a rare performance on Friday night at the Majestic. I'm not sure which band members will be playing–seems like it's going to be a ragtag group of Detroit musicians, including Chad of the Johnny Headband band on drums. If anyone has any idea who else is playing, lemme know. Or lemme wait till Friday. Seriously folks, I'd pay $30 just to see this band, by far one of my faves of all times.
Sloan
plays Saturday at 12:15, Majestic Theatre


Image from Sloanmusic.com
In that same post, the one where I predicted a World Series for Detroit and a Pas/Cal album in 2007, I also predicted that Sloan would break up after releasing Never Hear the End of It. I don't know why I still try to make predictions. Sloan has a new album–just out!–called Parallel Play. I have it, but haven't listened to it yet. I heard that each member of the band wrote and sings 3 songs, and I'm betting that my knowledge of the band is so thorough that I can guess who wrote which song just based on the name of the track. Let's see how I do:
1. Believe In Me – Patrick. He loves titles with imperative statements that hint at a possibly desperate or needy situation (see "Reach Out" and "Live On". I'm sure there are others I can't think of.)
2. Cheap Champagne – Andrew. If it sounds sexy, it's probably Andrew.
3. All I Am Is All You're Not – Chris. Something that sounds profound but could have been said on the playground during recess. Gotta be Chris.
4. Emergency 911 – Patrick. Again, Patrick's songs are often about urgency. Which means that the next song must be Jay's.
5. Burn for It – Jay. That thing I wrote about Patrick for the first track. Jay does that too.
6. Witch's Wand – Um. Patrick? Not sure. Hey, but there are 13 tracks on the album, not 12, so someone has to have four on the album, right? That's not fair. I'm giving myself a pass on this one.
7. The Dogs – Andrew. Sounds aggressive, a bit dangerous. Both of those equal sexyishly masculine. That's what he does.
8. Living the Dream – Gotta be Chris. Sounds like it's about being a rock star, one of his favorite themes, although always handled with wit and self-deprecation.
9. The Other Side – Andrew. Can't think of why.
10. Down In The Basement – Jay. Sounds like it could be about loneliness or about a rad record collection. Therefore, Jay.
11. If I Could Change Your Mind – Jay. Hmm. Two in a row? I'm going to stick with this pick. It's a title that could have come from the writer of "Are You Giving Me Back My Love?"
12. I'm Not A Kid Anymore – Chris. See explanation for Track 3, above.
13. Too Many – Patrick. Short, to the point, two words. It's Patrick.
I'll listen to the album tomorrow to let you know how I did.
P.S. The second Sloan finishes their set, I'll be running downstairs to see The Dead Bodies, one of my faves in the Detroit scene right now.
Zoos of Berlin
play Friday at 1:00am, Garden Bowl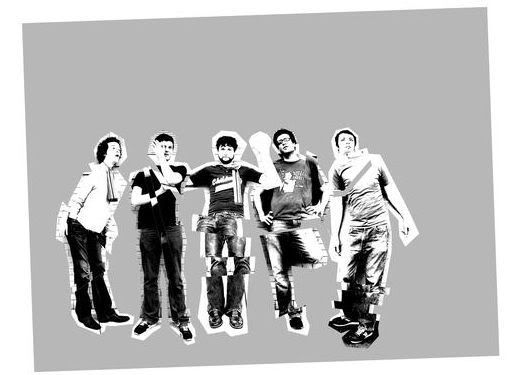 Image from Zoos' Myspace page
I'm kind of surprised that this band, perhaps one of the most sophisticated and "arty" in Detroit right now, has been scheduled to play on a riser set up over a bowling alley. Seems like the kind of contrast that Marcel Duchamp could have contrived. I've only seen them play once and at the time I thought I needed to see them again to really get them, and that night of musical enlightenment will be Friday at the Garden Bowl.
Matt and Kim
play Thursday at 12:15, Majestic Theatre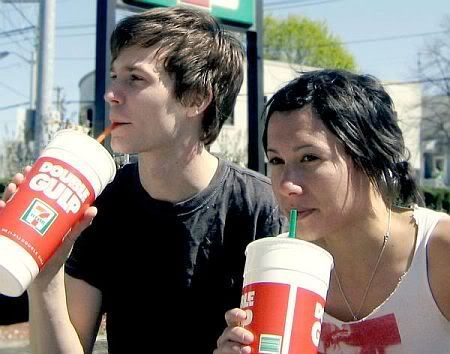 Image taken from Matt and Kim's Myspace page
I really don't know too much about Matt and Kim and have only heard a few songs (this one's awesome). But I have this friend who's in a band and he saw them at SXSW, reporting back that of the 42 bands he saw, Matt and Kim were definitely in the Top 5. And while I rarely believe this particular friend when he says that a band "suuuuuucks," he's rarely wrong when he says a band is "sweet" or "amaaazing." As a suggestion to you, dear reader, I know this is one is a little shoddy, a few degrees of seperation away from an authentic pick. So if they suck, I won't ever talk to this friend again. I promise. And I'll egg his house too. Cool?
Tie: Child Bite
plays Friday at 9:30, Magic Stick
The Pop Project
plays Saturday at 4:20pm, CAID
Mason Proper
plays Saturday at 10:15, Majestic Theatre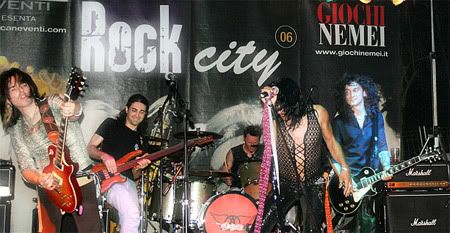 Pictured above: Members of The Pop Project, Mason Proper, and Child Bite
Why a tie? Simple. Three great Michigan bands that I haven't seen yet. I swear, everytime these bands play I end up adult-bitten with some responsibility or peer pressured into going to see a crappy band or go out of town. Child Bite/Pop Project/Mason Proper, you will be "caught" by me at Rock City. Oh yes, you will! At last! Prepare to be blogged. Hahahahahahaha!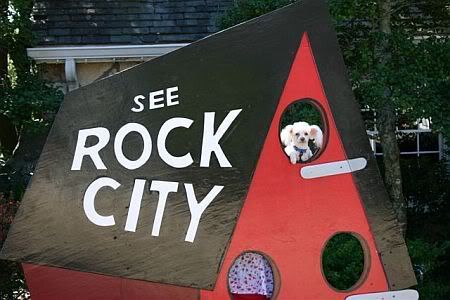 The official pup of Detour?